Tiny Arc de Triomphe
Year
︎ 2019
Outcome
︎ Installation, Furniture
Location
︎ Budapest
Team
︎ Lilla Árkovics, Bernadett Csendes, Attila Róbert Csóka, Szabolcs Molnár, Dávid Smiló
Photo ︎
Balázs Mohai
Publications
︎
ARQA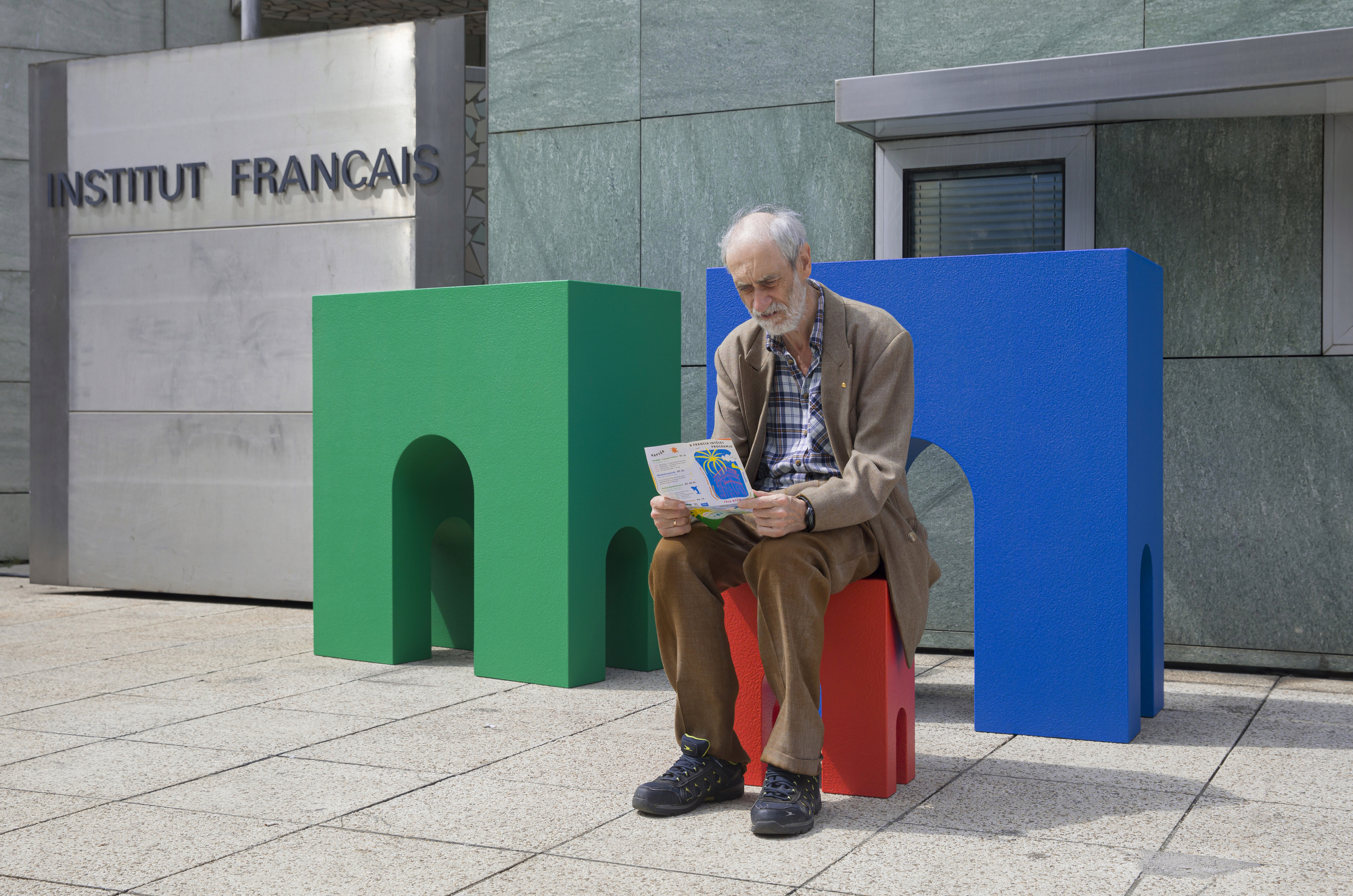 French Institute of Budapest invited us to re-design the installation for the street festival of the French National Day in Budapest. The intention of the project was to change the ordinary festival elements, and to refresh the decoration.
If we observe the French National Day, the 14th of July in Paris than we can see that one urban artifact is ruling the whole celebration and the street parade of the day and that is the Arc de Triomphe. Arc de Triomphe is not simply one important urban artifact of Paris for that day but a background, a stage set of the event through time and space. Or we can say that for one day the Arc de Triomphe is not an urban artifact anymore, but a simple image which helps to navigate people through a whole day celebration as a vanishing point. The size of it, the volume of, even its materiality do not count for the event.
In terms of this if we would like to increase the visual quality of the French National Day in Budapest at the French Institute next to the Danube far from Paris, than we can invite this one and simple element of the 14th of July, the Arc de Triomphe and let it serve as a background of the events as it is usual. A colourful vanishing point of selfies and press photos. A bar table and a stool for events, for discussions and for haveing fun.